Hitting all good cinemas this week is X-Men: First Class. This latest addition to the X-Men film series by Marvel hopes to improve on their last effort, Wolverine: Origins, which, let's face it, was considered a bit disappointing to say the least.
On the 29th of April, everyone will get a day off work and school. The reason? Because two people are getting married. However, these aren't just any two people. In fact, they are rather famous. In case you haven't sussed it out yet, it's the Royal Wedding of course.
In 1998, Cher released 'Believe', an upbeat dance number. It went on to become a number 1 hit in 23 countries, the UK included. Its success is attributed to essentially one vital ingredient; the extreme use of an effect called "Auto-Tune" on Cher's lead vocals. What is Auto-Tune? I hear you cry. Auto-Tune is a [...]
On the 7th of December, at 7:00 PM, the doors into the O2 Arena opened. In flowed legions of Suede fans, waiting for the biggest gig the band were to play in nearly a decade. After reforming for a one off gig in March for the Teenage Cancer Trust, the band announced the O2 gig after a raucous reception from fans and critics alike.
Amid all the fuss surrounding Jamiroquai's recent performance on The X-Factor, it's probably unsurprising that the band's recent album launch has gone somewhat unnoticed.
Amongst all the talk about generating black holes, does anyone know what the purpose of the LHC is, and just what scientists are using it for?
All political parties have stressed that a sound education is important for our future economic success. Then why would it appear that the UK government is disregarding this by making a university education less attractive to prospective students.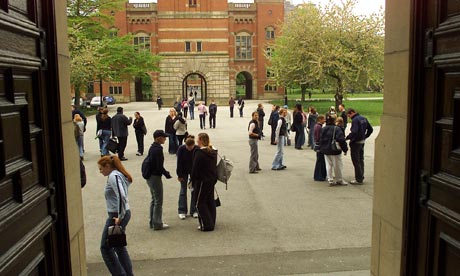 Everyone in Year 13 considering higher education better take note; you should be starting your personal statement pretty soon! It may seem a long way away before you finally have to submit your UCAS application, but the personal statement is something you do not want to rush; aside from the reference you get from your school, the personal statement is all most universities will have to judge you by.
If you're planning on walking into family planning clinic soon, be sure to pick up some free condoms while your at it! The fact is that anyone, from a new born baby to an ancient pensioner, can pick up condoms for free if they go to the right sources.
"Summer Uni" has completed its third successful year, culminating with an awesome closing ceremony on the 24th of August. For those who went to the closing ceremony at the Searchlight Centre at 4pm, a most excellent selection of entertainment and food was on show. With acts ranging from sword fighting to magic, as well as a sumptuous BBQ at the end, no one was left feeling disappointed.
Search
Results from searches will appear here.